OUR QUALITY STRATEGY
The primary mission of Visitez Nos Entreprises en Pays de la Loire is to guide Ligerian companies that have chosen to open their doors to the public. Those companies adhere to a shared Quality Charter.
Individually or collectively, the association supports its member companies in their quest for quality and the professionalization of their tour routes.
Individual support:
Diagnostic review of the company tour;
Guidance on a specific development project;
Connections with specialized service providers.
Collective support:
Free training to improve the quality of corporate tours and professionalize that activity, on specific topics;
Organization of experience-sharing workshops at and between the member companies, on subjects suggested and led by the member companies.
Review and/or download the association's Quality Charter
 QUALITE TOURISME™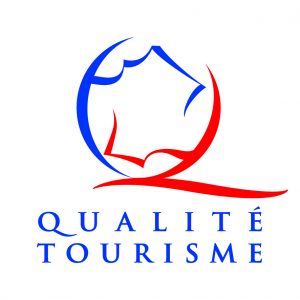 Since 2002, « Visitez nos entreprises en Pays de la Loire » has been committed to a nationwide quality strategy, in the form of the Destination Entreprise label and the Qualité Tourisme » trademark.
In January 1, 2015, the Pays de la Loire CCI became a "local partner" of the regional Qualité Tourisme Plan and delegated project management of the Qualité Tourisme trademark's rollout for company tours to the association, Visitez Nos Entreprises en Pays de la Loire.
The trademark is a symbol that represents a selection of national quality strategies implemented in the interest of visitor satisfaction. It offers visitors a recognizable sign of an establishment that provides quality services. It also gives structure to the economic tourism industry, standardizes reception services and issues nationwide communications.
For companies, this is a strategy of progress, designed to help them to :
Improve the quality of their tours;
Motivate the personnel;
Evaluate and optimize the effects of their tours;
Enjoy nationwide recognition.
Companies with the Qualité Tourisme label are committed to doing everything in their power to satisfy their visitors' expectations.
That commitment mainly relates to five themes (encompassing 297 criteria) :
Comfort and Hygiene;
Quality of Service;
Technical Know-How and People Skills;
Information and Communication;
Sustainable Development.
Because the Qualité Tourisme trademark aims for excellence, at least 85% of the criteria must be met in order for an establishment to receive the label.
This label must be renewed every three years.
Along the western part of the Loire River, the Visitez Nos Entreprises en Pays de la Loire network is the organization in charge of guiding companies through this quality strategy.
This translates into a variety of actions :
Performance of a diagnostic review to identify possible improvements to the company's services;

Administrative management of the project;

Relations with the independent agency;

Coverage of 30% of the original cost of the label;

Tracking of communications about the label in the region, namely promotional videos for the labeled companies, press releases and press conferences, news feeds on social networks, and so on.
125 companies are recognized by Qualité Tourisme in France (source: DGE, 2017). Pays de la Loire comes in second, after the PACA region, for its portfolio of company tours recognized by the national trademark.
The labeled companies that are members of the Visitez Nos Entreprises en Pays de la Loire network are::
Ackerman (lieu de visite)
Bouvet Ladubay (lieu de visite)
Airbus Saint-Nazaire
Arc en Ciel
Biscuiterie La Sablésienne
Cave de Saumur Robert et Marcel
Centrale thermique EDF Cordemais
Giffard
La Chocolaterie Guisabel
La Cité du Lait – Lactopôle (lieu de visite)
La Mie Câline
Langlois-Château
Le Chocolatier Sablais
Le Curé Nantais
Nantes Saint-Nazaire Port
Le Moulin Bouin
Maison Veuve Amiot
Musée du Chocolat Gelencser
Salamandre – Sivert de l'est Anjou
Terre de Sel
For more information about the label (in French), you can visit the trademark's website ou or print a Qualité Tourisme presentational document.
For more information, please contact us at contact@visiteznosentreprises.com